David D. Onion
Managing Director & CEO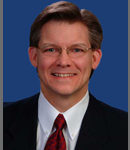 Receivership

Board Governance

Finance

Labor Contracts

Shareholder Disputes
MBA, College of St. Thomas

BS, Agricultural Economics, Western Illinois University
David D. Onion, Managing Director & CEO, co-founded Chicago Capital and has been responsible for the development and execution of its business plan. He has served as an officer and director at several of the business which are controlled by Chicago Capital and he has served as a board member at outside organizations.
Mr. Onion has significant experience in business development, finance and management. He has lead negotiations of corporate acquisition transactions, various financing transactions, creditor issues, labor contracts, and shareholder disputes.
Previously, he served as Vice President of Business Development at the CIT Group, a NYSE finance and investment company. Prior to that, he served as Vice President of Security Pacific Bank where he was a commercial banker, asset based lender, and merchant banker. Mr. Onion began his career at The First National Bank of Chicago.
Mr. Onion is an active member of the Turnaround Management Association where he serves as a member of the Steering Committee for the Midwest Chapter, Co-Chair elect of the Community Service Committee, as past Co-Chair of the Membership Committee, past Co-Chair of the Pro Bono Committee, and past member of the Strategic Planning Committee. Mr. Onion is also an active member of the Association for Corporate Growth where he serves on the Corporate Committee. He is a member of the Commercial Finance Association where he is a past director of the Midwest Chapter.
Mr. Onion received a B.S. degree in Agricultural Economics at Western Illinois University and completed his post graduate MBA studies at the College of St. Thomas.
contact details
120 East Ogden Ave.
Suite 214
Hinsdale, IL 60521
feedback form
If you'd like a free consultation, please start by completing the form: